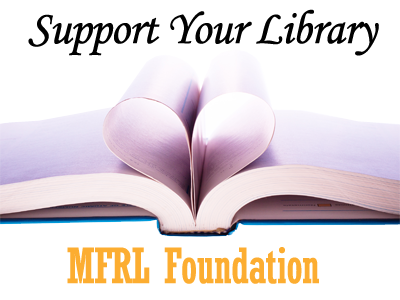 Love Your Library!
Visit our Foundation Page to see how you can support your library. All donations are tax deductible.
We now have Video Games
MFRL now circulates Video Games for Playstation 3, Wii and Xbox 360 for a one week check out period. We're taking suggestions for additional game titles!


Join us for new release movies and old favorites at all of our Library Branches. Show times and dates are listed on our Movie page.