Online Resources
Literature
BookBrowse for Libraries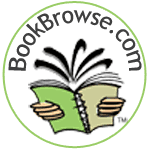 BookBrowse for Libraries is now available to patrons both in the library and at home. Click the link to get started! BookBrowse offers online magazines for book lovers with in-depth reviews, the stories behind the books, previews and book news. You can browse for books by genre and themes; find handpicked "if you like this, try these" book suggestions; get advice on starting & running a book club; invite authors to chat with your book club by phone; and much more! To receive emails from BookBrowse when new issues of the magazine are published, sign up for their complimentary mailing list.
If you can't find the answer you need...
ASK a MFRL Librarian! - Ask a reference question online.